The Floyd County Chamber of Commerce announced the recipients of its annual awards at its 30th annual membership dinner meeting held at the Floyd Event Center late last month. The chamber also recognized its thirtieth anniversary at the dinner, showcasing founding members and past presidents of the organization. Dinner guests were able to look through scrapbooks with photos, documents, publications, and press clippings from the early years. The dinner was preceded by a silent auction social that was a fundraiser for the annual chamber scholarships and Floyd Visitor Center operations.
Citizens Telephone Cooperative received the Chamber Business Member of the Year Award in recognition of its strong support of the chamber for thirty years as a founding chamber member; its status as a forerunner in rural technology that includes its current Fiber to Home project making it a leader in rural internet access; and its significant contributions to local schools and community organizations. Skyline National Bank, also a founding chamber member (known as Bank of Floyd then), and Floyd EcoVillage/Hotel Floyd were recognized as finalists for the award.
Floyd County Humane Society received the Chamber Nonprofit of the Year Award, recognizing an all-volunteer organization that works to provide food, shelter, medical care, and a permanent home for many homeless, unwanted animals in Floyd County. The volunteers spend extensive hours with animals, placing them in foster homes, socializing and training dogs, and spaying/neutering as needed. Floyd County Farm Bureau, New River Valley Community Services, Old Church Gallery, and Sustain Floyd were recognized as finalists for the award.
Karin Grosshans received the Chamber Business Leader of the Year Award for her "quiet behind-the-scenes leadership" with active involvement in Floyd Rotary Club, past presidency of the Partnership for Floyd, service on the chamber board and Community Foundation of the NRV board, and her role as a community advisor for Sustain Floyd. One of her nominators cited Grosshans effectiveness in "connecting the dots" between the organizations that she is active in. Woody Crenshaw, Terri Morris, and Derek Wall were recognized as finalists for the award.
Shep Nance received the Chamber Executive Director's Award in recognition of his service as a past chamber president, coordinating food operations for the annual Rubber Duck Race, leadership in starting a chamber ambassador program, and repeatedly volunteering to provide coverage for the Floyd Visitor Center to cover absences.
Chamber board member Jason Gallimore was honored for reaching six years of service and his name was added to service recognition plaque on display at chamber office. Past president and current board member John Getgood was recognized for ten years of service on the chamber board and was made an honorary board member.
The dinner included election of board members by the chamber members present. Jason Gallimore – Chantilly Farm, Annie Badger – Wild Weeds Studio, Craig Chancellor – Chateau Morrisette Winery and Restaurant, Susan Brickhouse – Filamina Jewelry, and Scott Griffin – Skyline National Bank were reelected to new terms. The membership also elected new board members: James Cabler – Onward NRV, Sally Truslow – Stonewall Bed and Breakfast, Alee Epperly – Josephine Porter Institute, Jennifer Miller – Stonehaven Bed and Breakfast, and Stephanie Yates – Hollingsworth and Vose
The 2020 chamber officers were previously elected by the board and announced at the dinner.
Craig Chancellor – Thomas and Wall Real Estate will serve as president, Beth Burgess – Smart View Consulting will serve as first vice president, Scott Griffin as second vice president, Vickie Spangler – Vickie's Tax Service, LLC as treasurer, and Amanda Lawrence – Atlantic Union Bank as secretary.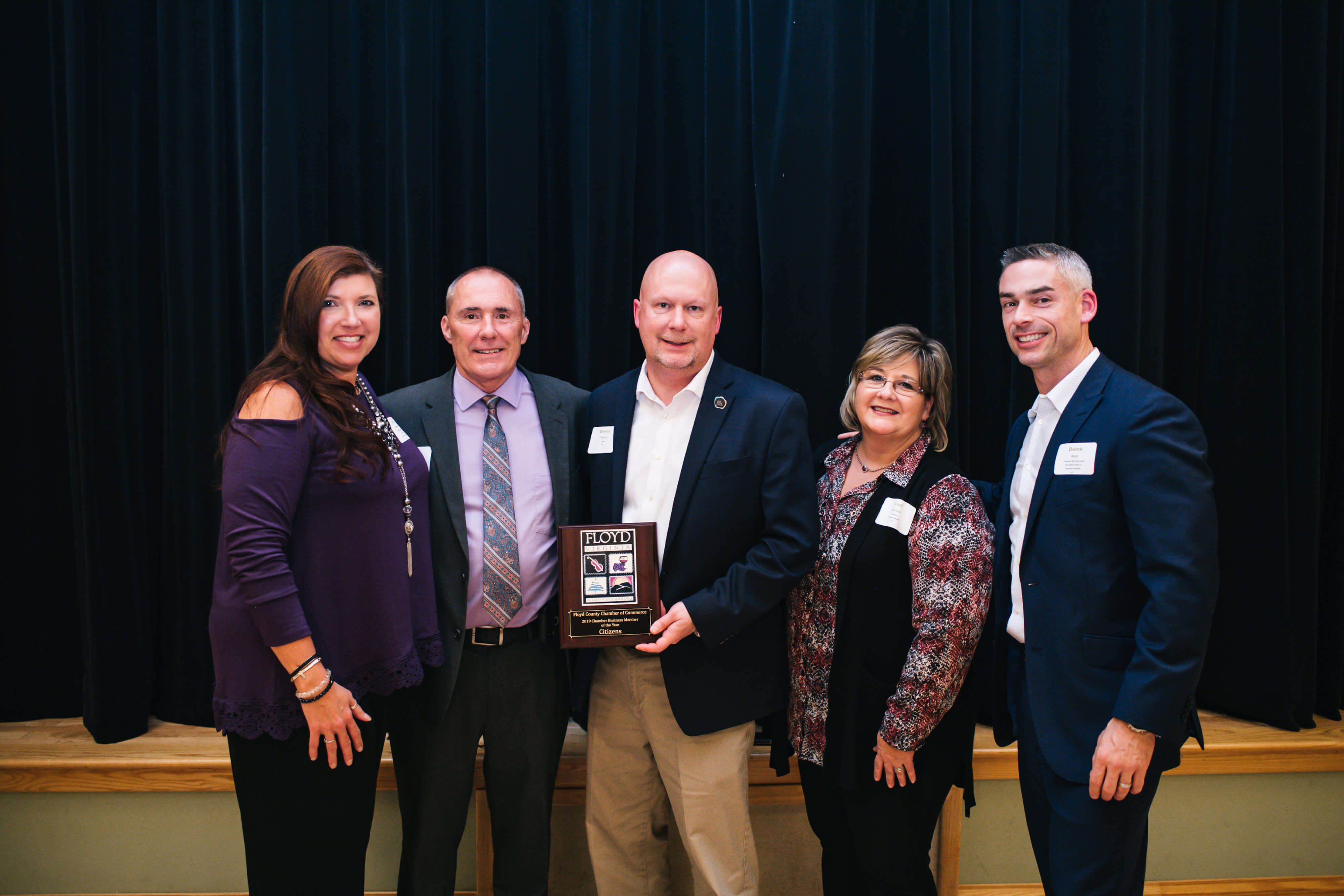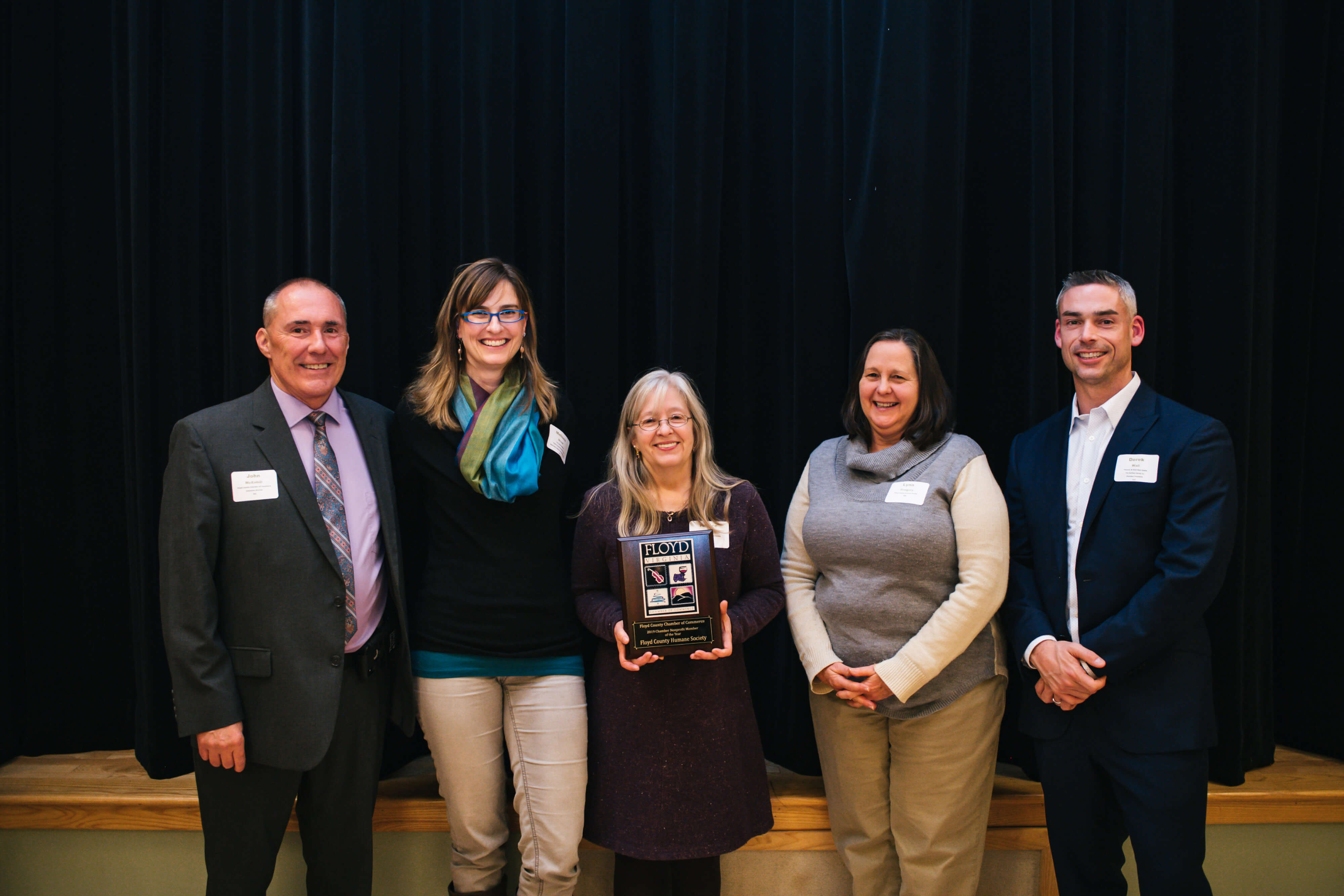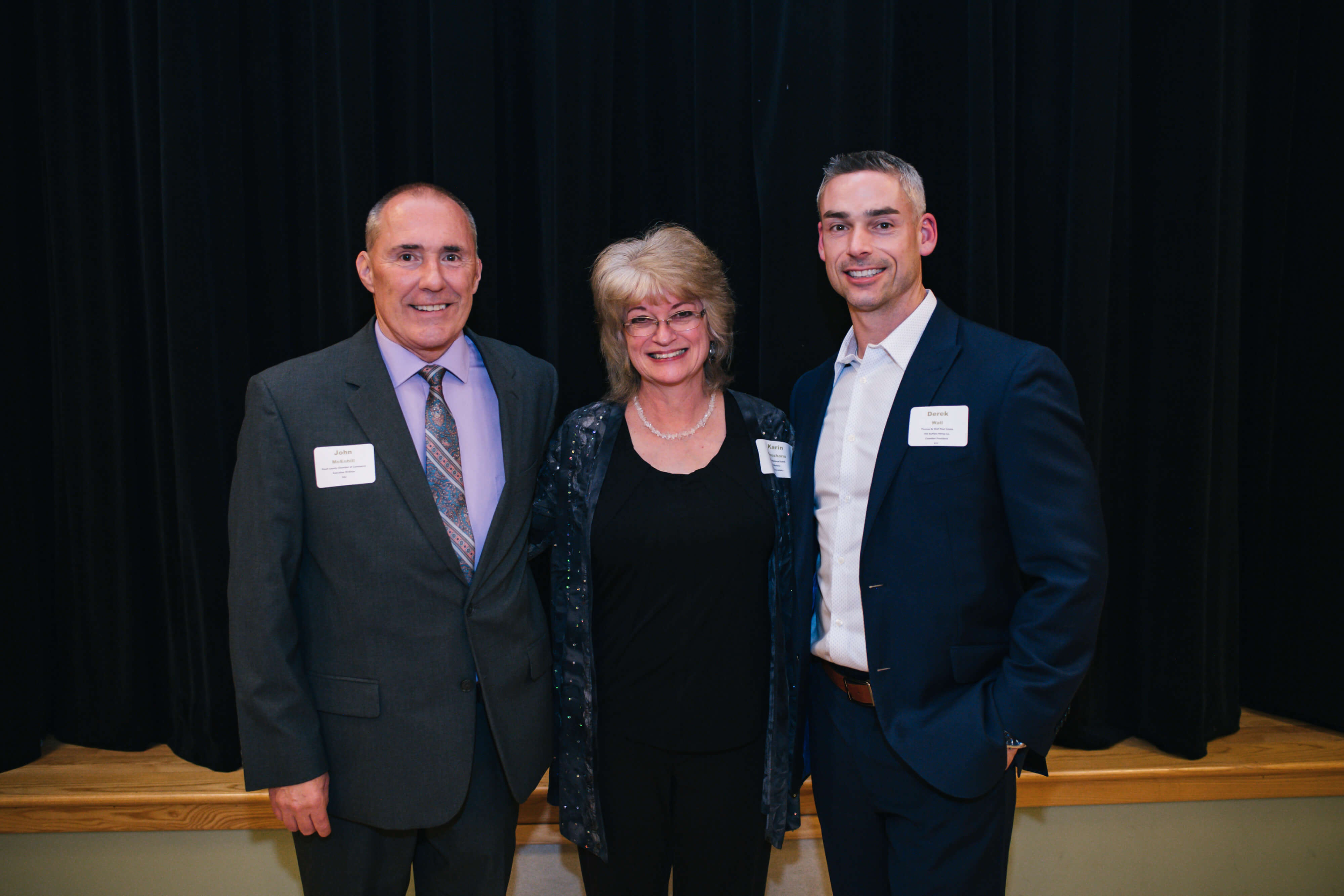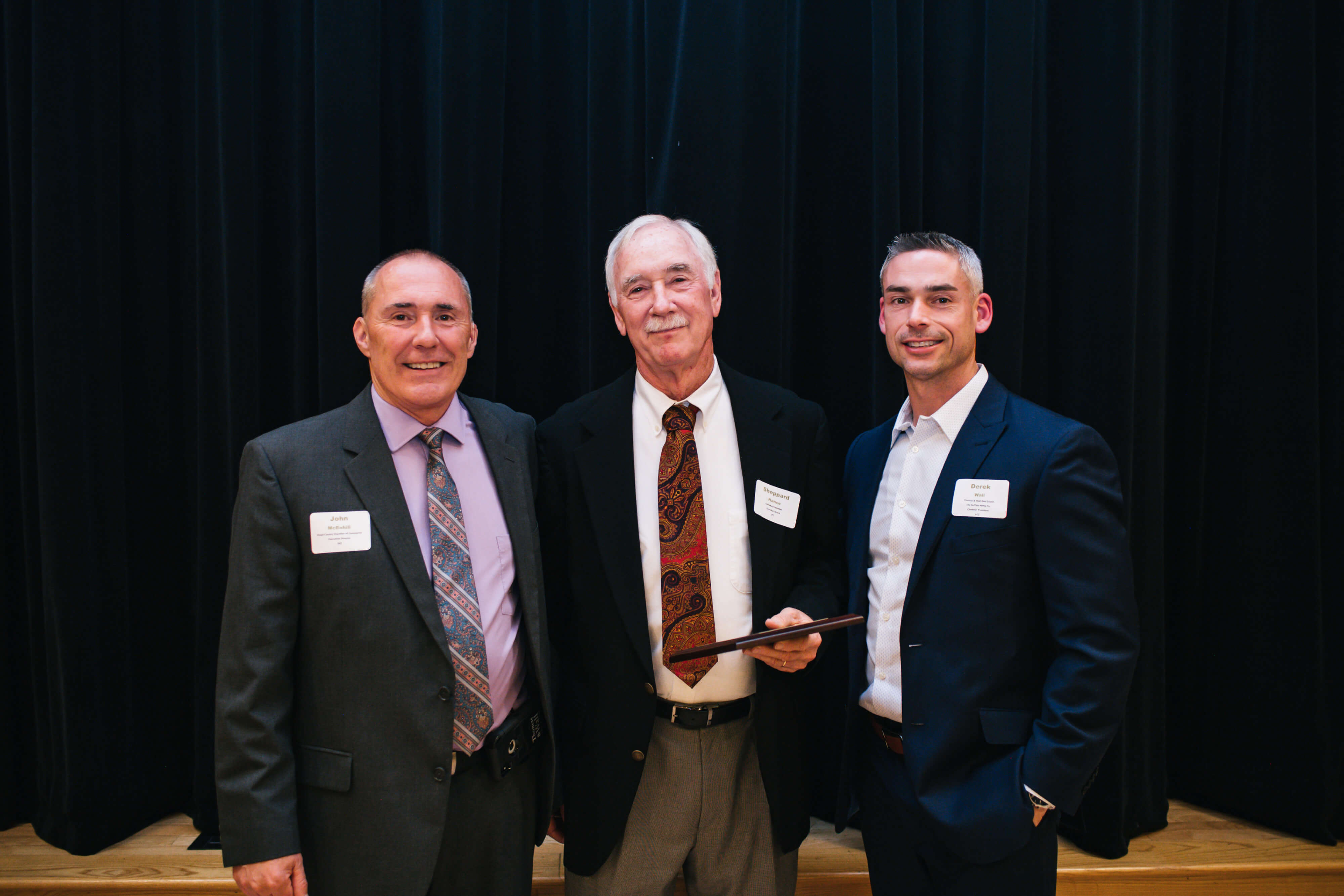 Four photos attached: (Photo Credit – Chelsa Yoder, Chelsa Yoder Photography)