We heard you. You wanted more privacy when working with our Sales Consultants. Our former open-concept lobby didn't provide the privacy needed, and our Board of Directors and Leadership Team got to work designing a beautiful, modern space to serve you.
We'd love for you to see it! Come by for a complimentary beverage.
We are always listening for ways we can better serve you, and the lobby renovation has already made a big impact on not only you, our customers, but the Sales, IT, and Support Teams are feeling happier and more productive in their new workspaces.
Shout out to Ideal Cabinets, Harris Office Furniture, and Carpetland for your help in making it happen!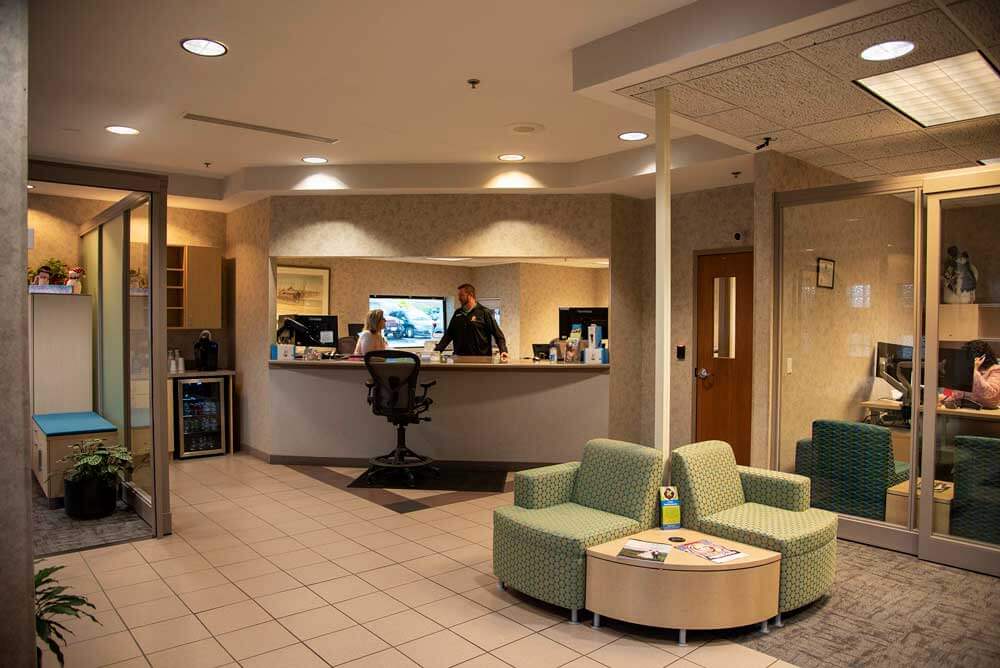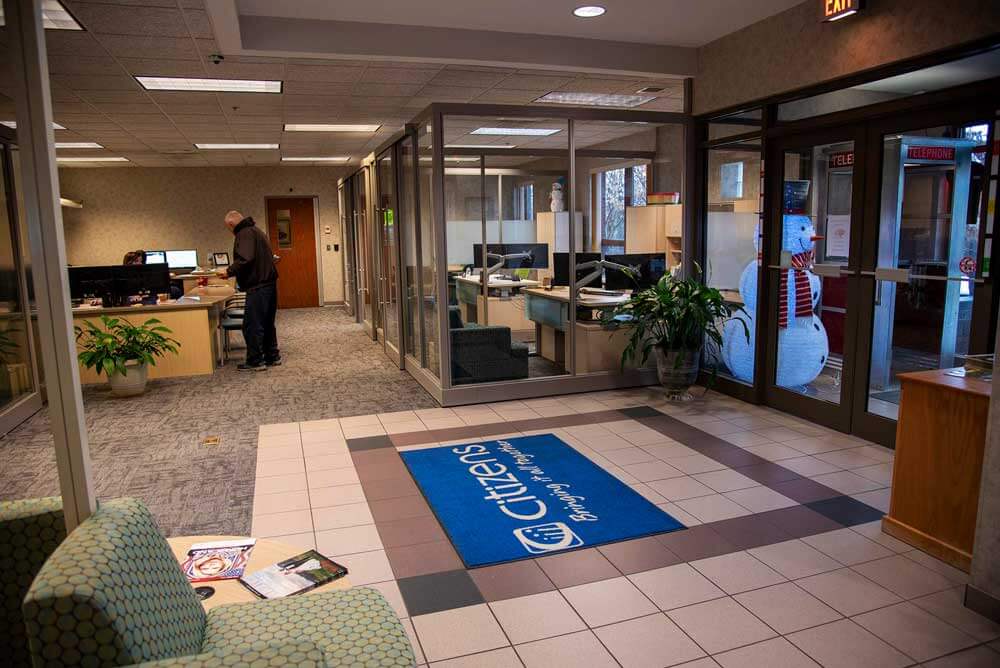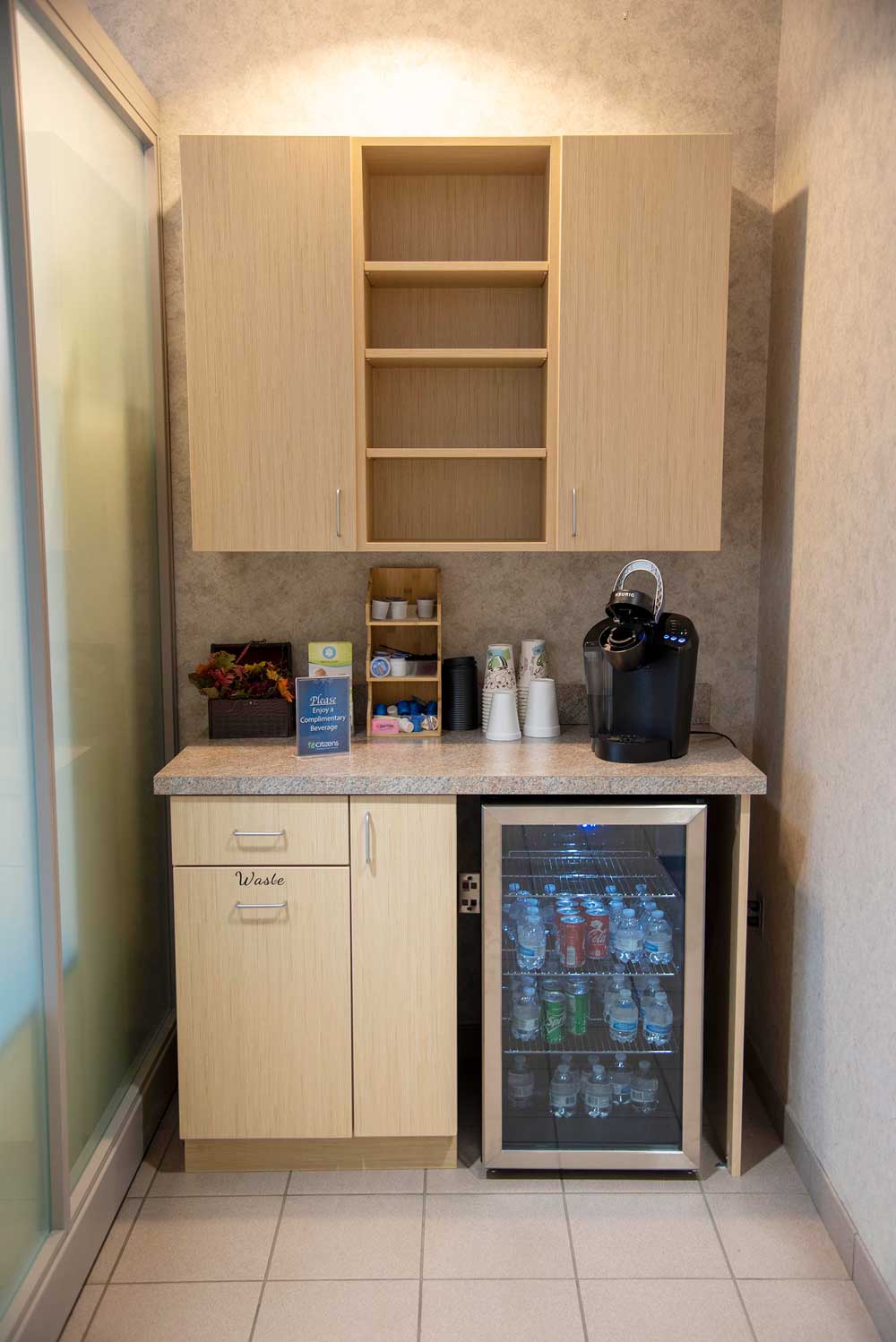 Complimentary Beverage Station. Come by and enjoy a complimentary beverage!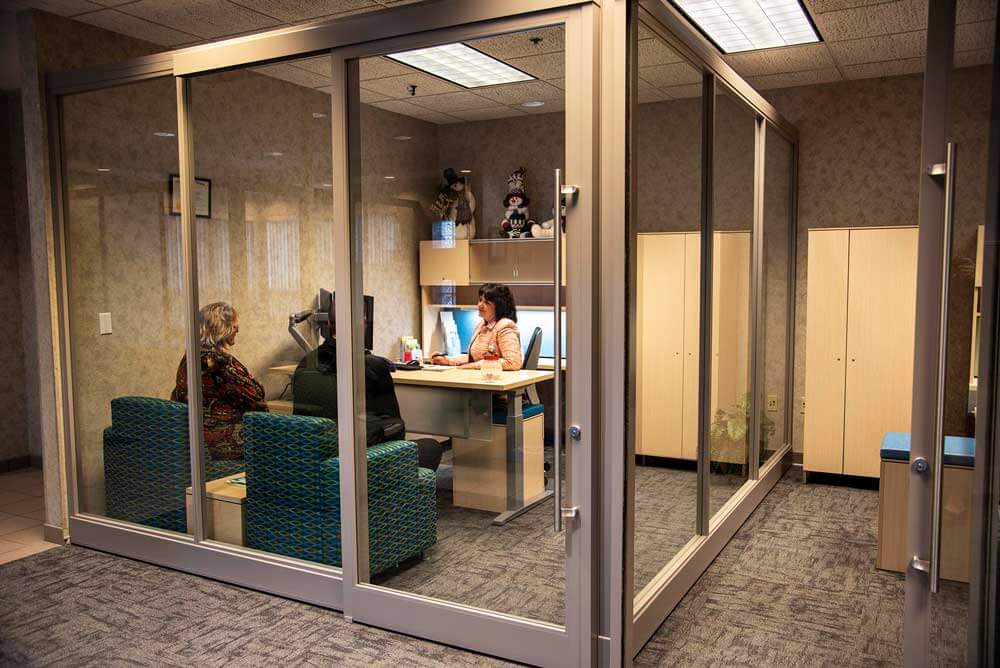 Sandy Huff working with customers. "With my new office I am more organized and able to concentrate better on my customers."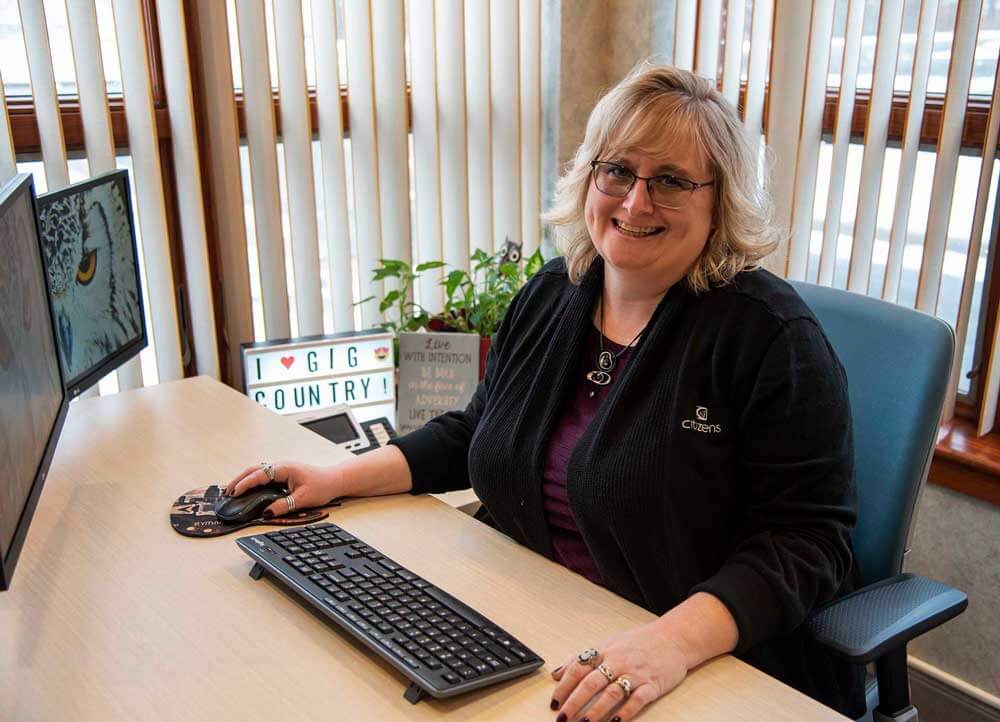 Penny Bower in her new office. "I love my space and feel like I am much more organized and prepared for customers. I am able to hear and work with my customers without interruptions from other interactions of people around us. I have had a lot of compliments on our new lobby from customers who like the look as well as the privacy."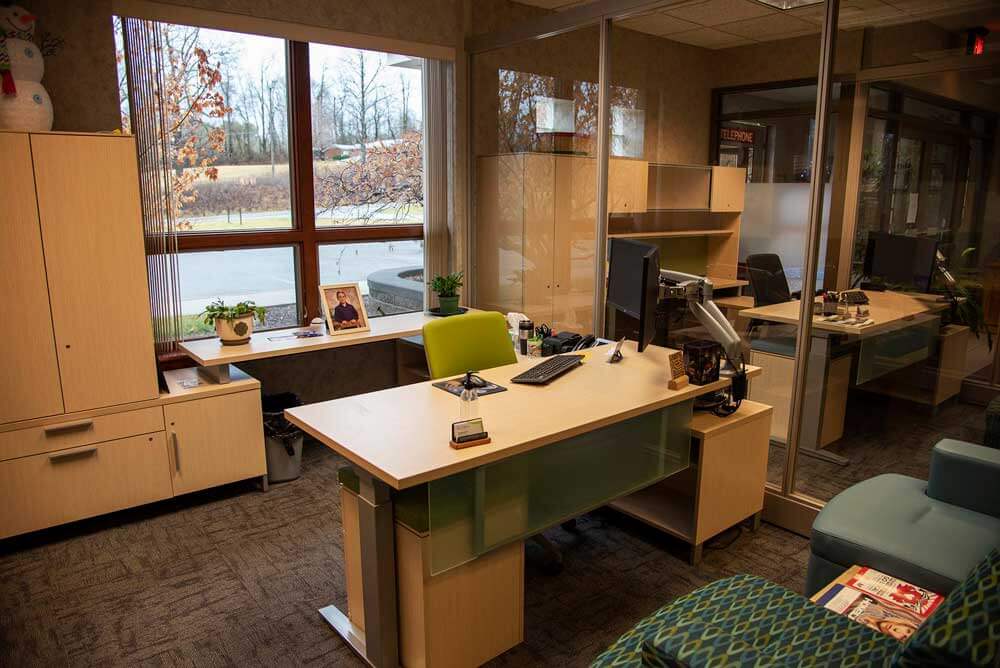 Chelseah Hylton's office. "It's wonderful to have a space that is so bright and open, yet still offers privacy to our customers!" says Chelseah Hylton.