Citizens Medical Alert is different than most medical monitoring devices.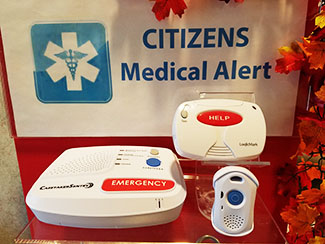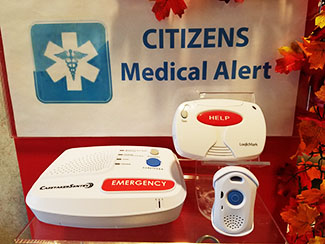 Citizens Medical Alert is a 24/7 Emergency Monitoring Service.
You can set up Citizens Medical Alert to call authorities, emergency services, or a family member, friend, or neighbor.
Citizens Medical Alert has a TWO WAY pendant that enables YOU TO SPEAK into the pendant for help.
The pendant can communicate with the monitoring base that requires connection to your home phone if you are within a 600 foot radius; including areas outside of your home.
The monitoring system includes a battery back up in case of a power outage and our Medical Alert customers are automatically designated for Priority Restoration should there be a service outage.
Monitored System Lease Option
(No Term, Equipment Included)
Monthly Billing Rate
$29.95
Bundle with Citizens Home Security
$24.95
---
Monitored System Purchase Option
Monthly Billing Rate
$14.95
Bundle with Citizens Home Security
$9.95
---
Equipment Costs
Caretaker Monitored Sentry Kit
$199.99
Additional 2-Way Pendant
$74.99
Wall Mount Communicator
$92.99
Standard 1-Way Pendant
$34.99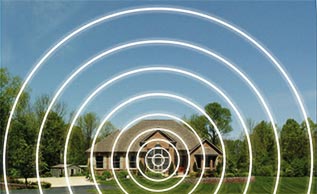 Notes:
1) Activation includes installation with lease option. Self install permissible by customer; Activation Fee still applies.
2) Customer must have land line phone service.
3) Lease customer is responsible for returning the equipment to Citizens when service is disconnected. Customer will be billed the current retail cost of the equipment if not returned.
4) Leasing options for existing Citizens customers only.
5) Installation of purchased equipment available at current Time & Material costs.
6) No contracts required.
Citizens Medical Alert Service Agreement
Citizens Medical Alert Form