4G Greenlight Unlimited Plan up to 10 devices.
Unlimited Talk, Text & Data
New!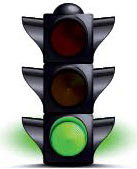 Starting at
$120
/mo*
Primary line + $20/mo. per user
*Data throttled at 22 GB per line. Certain restrictions apply. Activaction fees may apply based on credit credentials.
Simple Shared Plan
Pick any size to fit your needs.
It's that simple.
Add a line of 4G access!
Phone
$20
Tablet
$10
Hotspot
$10
All Simple Shared Data Plans include unlimited talk and text.
Three Months Free
All access lines
Just need a Tablet of Hotspot?
Ask about our Data Only Plans!
For a Limited Time, get the newest SmartPhones for as low as $4.99*/$9.99*
Select your device and enroll in Citizens EXTRA Installment Plan which gives you the flexibility to pay for your phone over 24 months.
The EXTRA plans makes having the phone you want more affordable by simply dividing the cost of your phone into 24 small payments. No penalty if you pay your device off early and upgrade. It's an EXTRA benefit.