New Greenlight Unlimited 4G Voice, Text, & Data Individual Plan
Only
$80
/mo*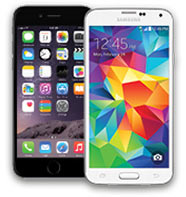 Individual 4G Plans
300 Talk
300 Text
$25
No Data. No Nights & Weekends or Mobile2Mobile.
500 Talk
500 Text
500 MB
$40
Unlimited calling. Nights & Weekends. 7:00pm to 5:59am.
Unlimited
Talk & Text
$45
No Data. No Nights & Weekends or Mobile2Moblie.
$20 Activation per device on all plans based on credit credentials.
Unlimited Talk
Have peace of mind that you will never go over with our new ALL TOGETHER PLAN.
Unlimited Text
Text, text, and more text! The ALL TOGETHER PLAN provides you with Unlimited Texting to keep you connected.
Share Your Data
We bring your family TOGETHER by providing this great new feature of SHARING 4G LTE data!